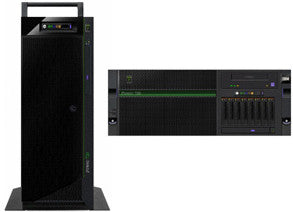 IBM Power7 730 Express (click for details)
---
What do you want out of your server? With the IBM P7 730 Express, you can get the speed and reliability of the IBM P7 Server series for your network! Loaded with V7R1, this rack mounted IBM P7 Server is extremely powerful and comes with a 3 year hardware warranty. Choose between 8, 12 or 16 cores of pure processing power as you super charge your network with IBM P7 Power!
With a maximum memory of 128GB and 25,500 CPW, the IBM Power 7 730 Express is the right choice for growing networks. Choose Performance Data Resources today!
- 3yr. Hardware Warranty

Call today for configuration & pricing assistance.
---
Share this Product
---
More from this collection