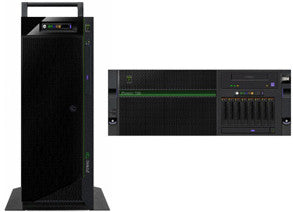 IBM Power7 710 Express (click for details)
---
The IBM Power 7 710 Express is ready to take on the challenges of your growing network. This rack mountable server is made with one thing in mind, accessibility. Your network will now be more accessible and you will be more accessible to it. With core options ranging from 4 to 6 to 8 and a maximum memory of 64GB, this V7R1 powered server is more the capable of handling the needs of your network.
IBM P Series Servers are made with the best very best hardware available and loaded with the most advanced server software. Starting at 7100 CPW, this IBM Power 7 will be a welcome upgrade to your current setup.
- 3yr. Hardware Warranty


Call for configuration and pricing assistance.
---
Share this Product
---
More from this collection